Qingdao Shiweiku Foods CO., Ltd---Your best choise for frozen food !
Founded in 2014, Qingdao Shiweiku foods Co., Ltd. is one of the first domestic food enterprises to realize "private customization".
Our company provides special products and services for convenience stores, hotels, catering chains, group meals,retail and online new retail channels, including poultry products, seafood, baked products, agricultural products, etc.
We

are committed to the cultivation and processing of agricultural products, and has passed HACCP, BRC, ISOand other standard certifications. We have our own planting base, from planting and cultivation to processing, cleaning and packaging, forming a complete industrial chain.
Our advantages:
1.We have our own vegetable plantation base from planting& cultivation to processing &exporting and chicken breeding base in China.
2. We have passed USA FDA inspection and EU registration, with the authentication of HACCP, BRC, Halal, Kosher, ISO22000.
3. We can deliver conventional products in 7 days at the soonest
4. OEM private label or logo is available.
5. Quality control system can guarantee the stability of products' quality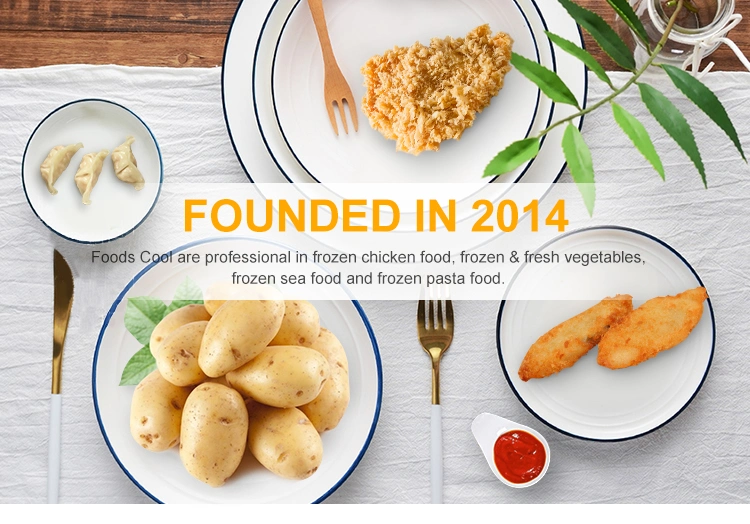 Item

Value

Specification

3-8cm,9-20cm,20-60cm

Freezing Process

IQF

Cultivation Type

Common,open aIr

Weight (kg)

10

Place of Origin

Shandong

Shelf-Life

24 Months below -1

8

°C

Loading tons for 1x40ft

18

-

20

mts/40 feet container according to different packages
Cooperative nutritional value
Burdock contains inulin, cellulose, protein, calcium, phosphorus, iron and other vitamins and minerals needed by human body.
The content of carotene is 150 times higher than that of carrot, and the content of protein and calcium is the first in rhizome.
Burdock root contains inulin, volatile oil, burdock acid, polyphenols and aldehydes, and is rich in cellulose and amino acids.
It contains a variety of essential amino acids for human body, and the content is high, especially the amino acids with special
pharmacological effects. For example, aspartic acid with brain strengthening effect accounts for 25% - 28% of the total amino
acids, and arginine accounts for 18% - 20%. It also contains macro and trace elements such as Ca, Mg, Fe, Mn, Zn, etc.