Siberian ginseng extrac is one of the most commonly used and highly researched species of ginseng. This species of ginseng extract, which is native to China, Korea, and Russia, has been an important herbal remedy in traditional Chinese medicine for thousands of years, where it has been used primarily as a treatment for weakness and fatigue.
Product Name

Siberian Ginseng Extract

Plant source

Acanthopanax senticosus (Rupr. Maxim.) Harms

Extract Type

Solvent Extraction

Test Method

UV, HPLC

Specification

acanthopanax senticousus saponins

5:1/10:1/20:1

Odor & Taste

Characteristic

Particle Size

100% pass 80 mesh

Grade

pharmaceutical and food

Shelf Life

2 years under well Storage situation and stored away from direct sun light.

Storage

Stored in a well-closed container away from moisture and strong light/heat.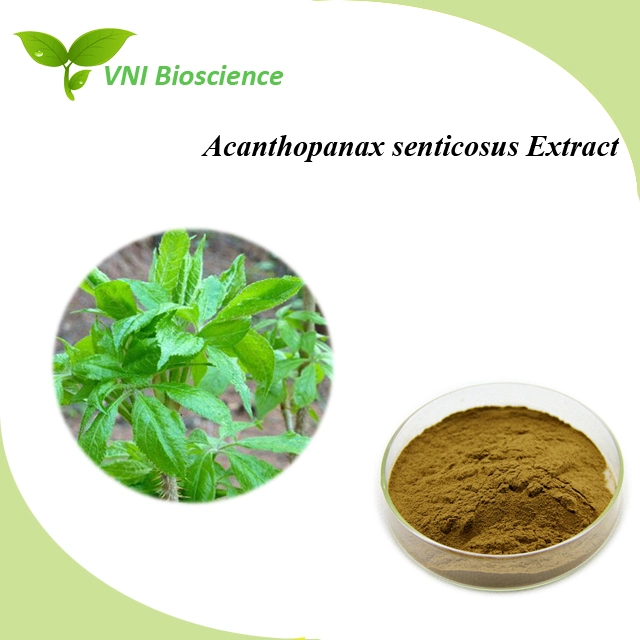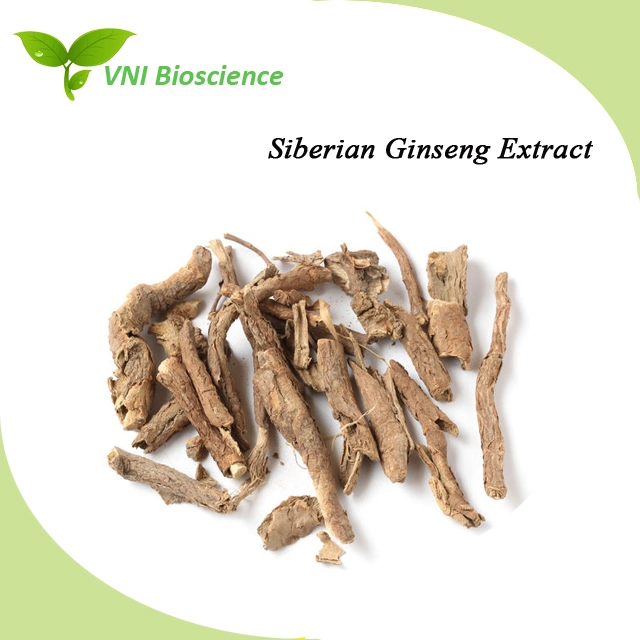 1.Invigorative, anti-fatigue, Enhancing organic adaptability, ameliorating blood circulation, and regulating blood pressure
2.Siberian ginseng may increase your body's resistance to stress and prevent certain types of illness.
3.Siberian ginseng may be useful when used in connection with stress and body fatigue caused by viruses, bacteria, chemicals, extreme working conditions, noise, and pollution.
4.Many people claim that Siberian ginseng is very useful for increasing mental and physical performance. Specifically, it has been reported that Siberian ginseng can help to increase concentration, focus, and physical stamina.
5.As a result of its stimulant effects, Siberian ginseng is a very popular herbal remedy.