Konmison electric laser therapy pain relief acupuncture massage pen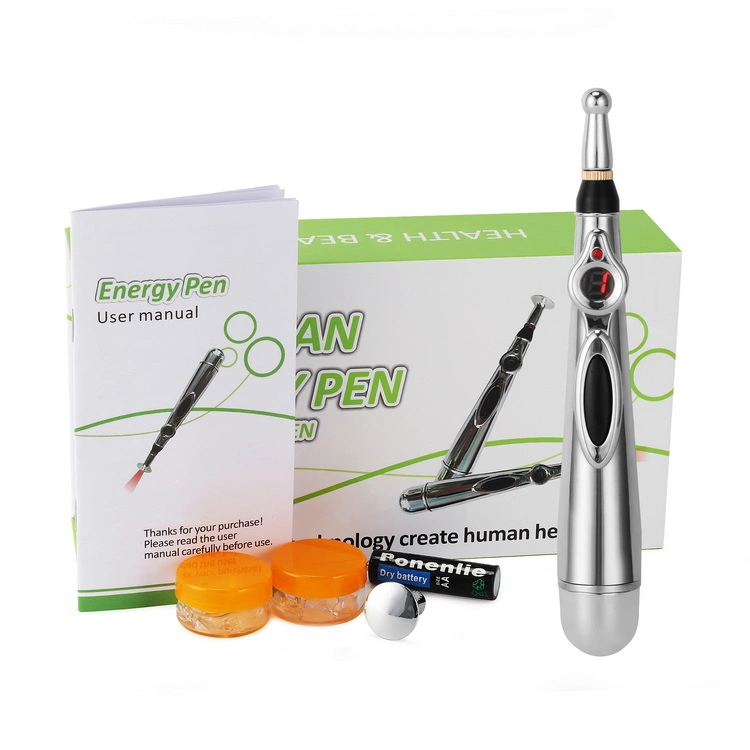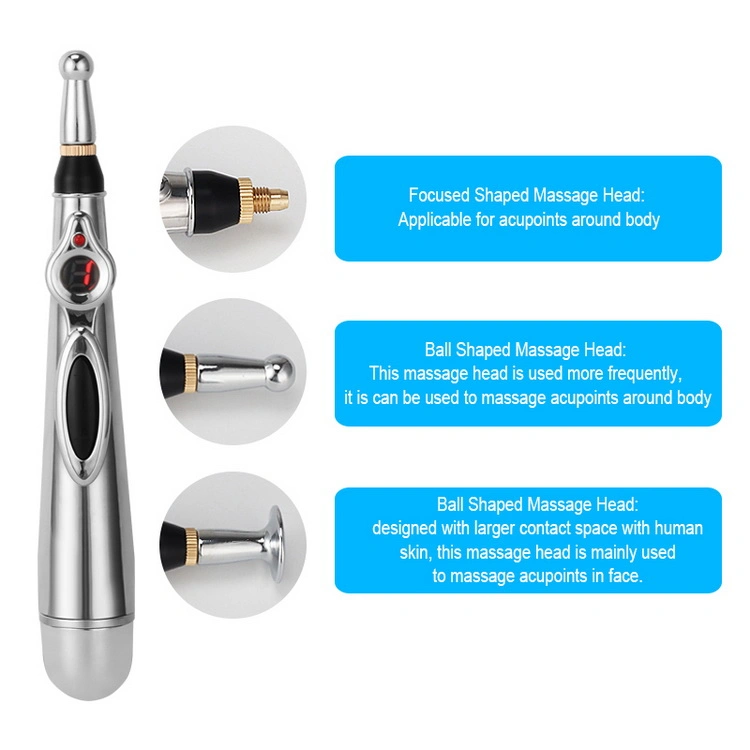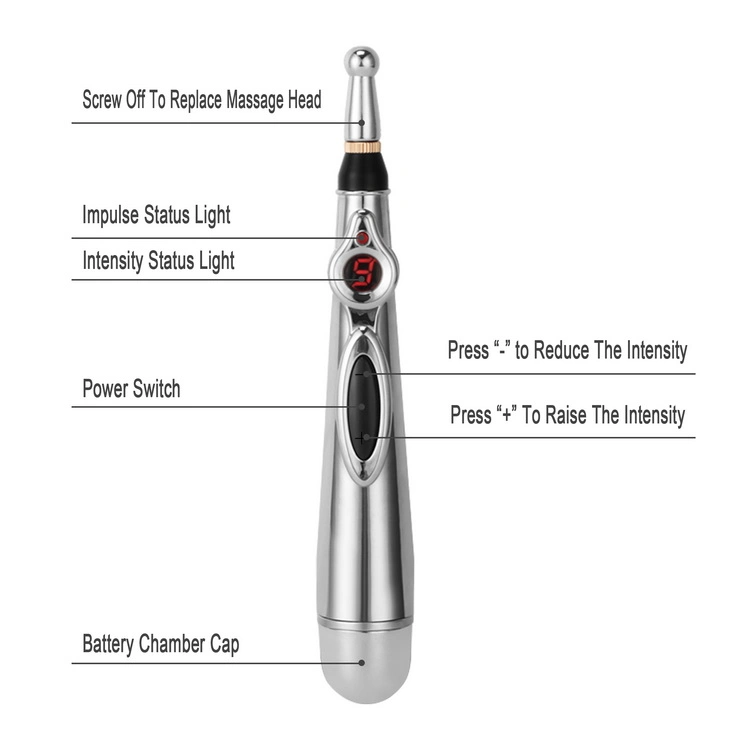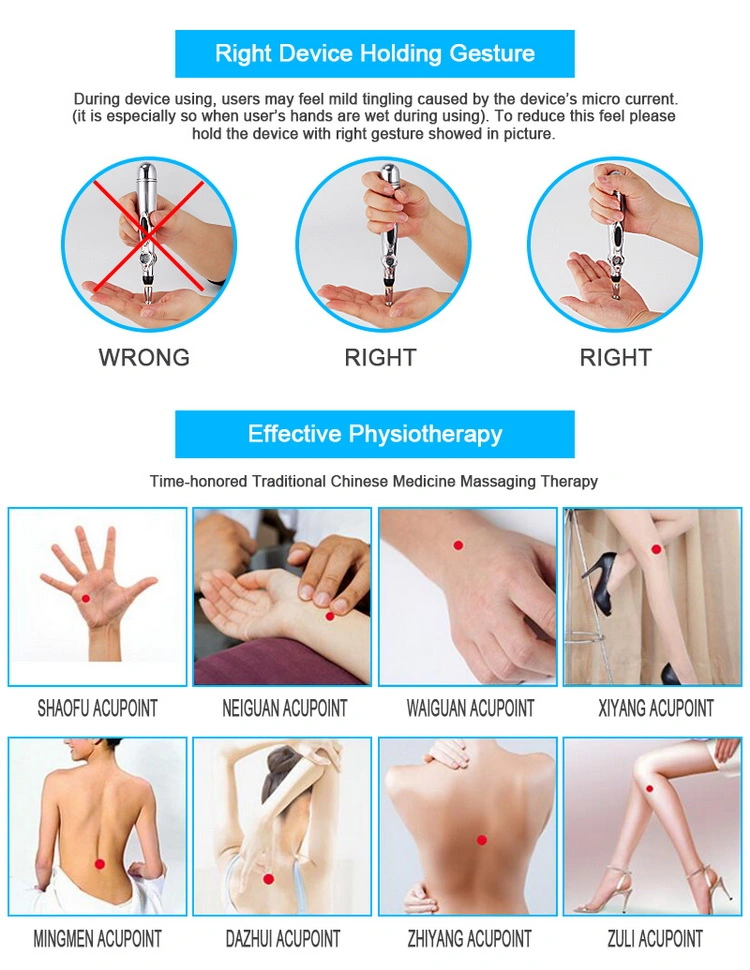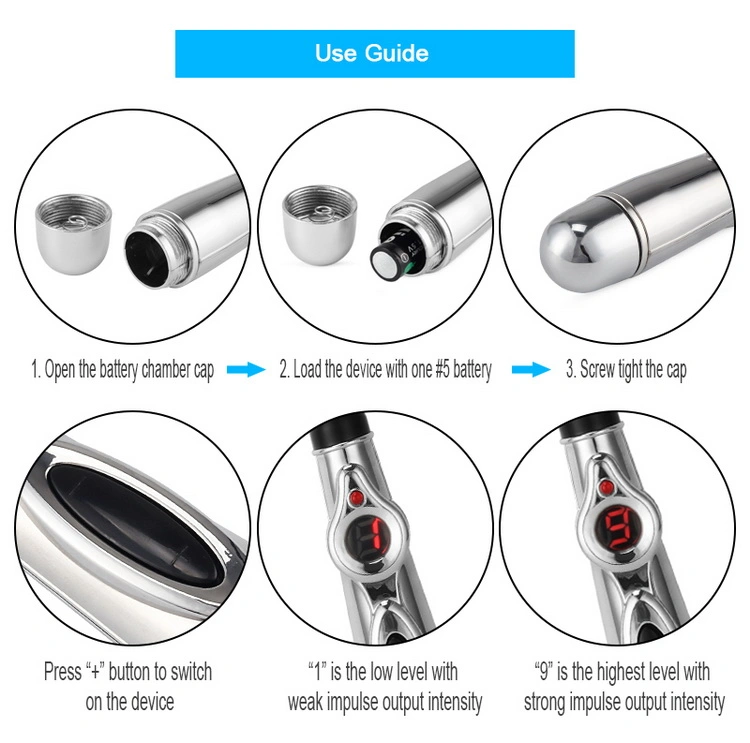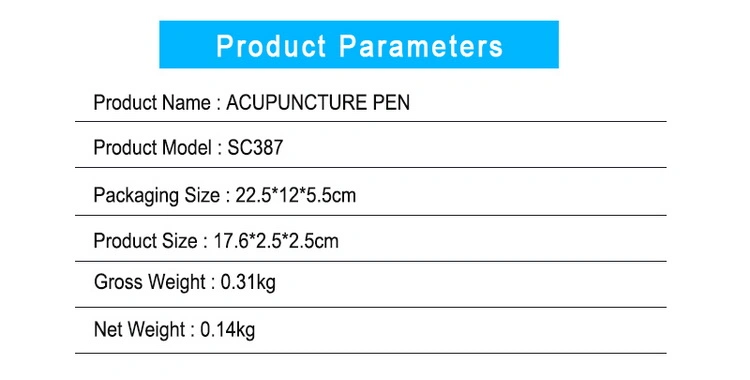 Descriptions
Miracle Acupoint Massager
This is a magic therapy pen. It's a tens massager that can relieve and heal the partial body pain. That's why it also called Partial Pain Treatment Therapeutic apparatus and family doctor.
Possessing three main functions:
Dome type:Superficial therapy,which is applicable for health care and facial beautification.

Node type: Node therapy, which is applicable for partial body pains.

Spheroidal: Partial therapy, which is applicable for quickly alleviating pain
Indication:It is applicable for pains in cervical vertebrae, shoulders, waist, feet, etc. And serves as an adjuvant therapy for various diseases such as frozen shoulder, arthritis and neuro-musculo pain, etc.
Relieve the pain :
Shoulder pain
Knee pain
Nerve Pain and many more
Chronic Lower Back Pain
Ankle pain
Muscle pain
Tennis Elbow Pain
Tip on how to use:

1) When you start to relieve pain , you would feel gradual increase of pain for a while(about 1 minute) and then the pain will be relieved.
2) Drop one two waterdrops at the region if it is insensitive to stimulation.